I have been keeping my 2020 goal of working out and bettering myself, but I must admit…I am still TERRIBLE at drinking water and keeping myself hydrated. Most of the time my bad habit presents itself at work (because I forget) but now thanks to Everly, staying hydrated and drinking water is easier and no longer last on my list.
About Everly
Everly's mission is to help you become the best version of yourself and that starts with drinking enough water every day. The company believes that hydration should be available to everyone. That's why they are helping to put an end to dehydration caused by waterborne diseases. As part of our Hydration for Hydration initiative, your purchase contributes to donations with non-profit partner ColaLife. You can see more on their mission here.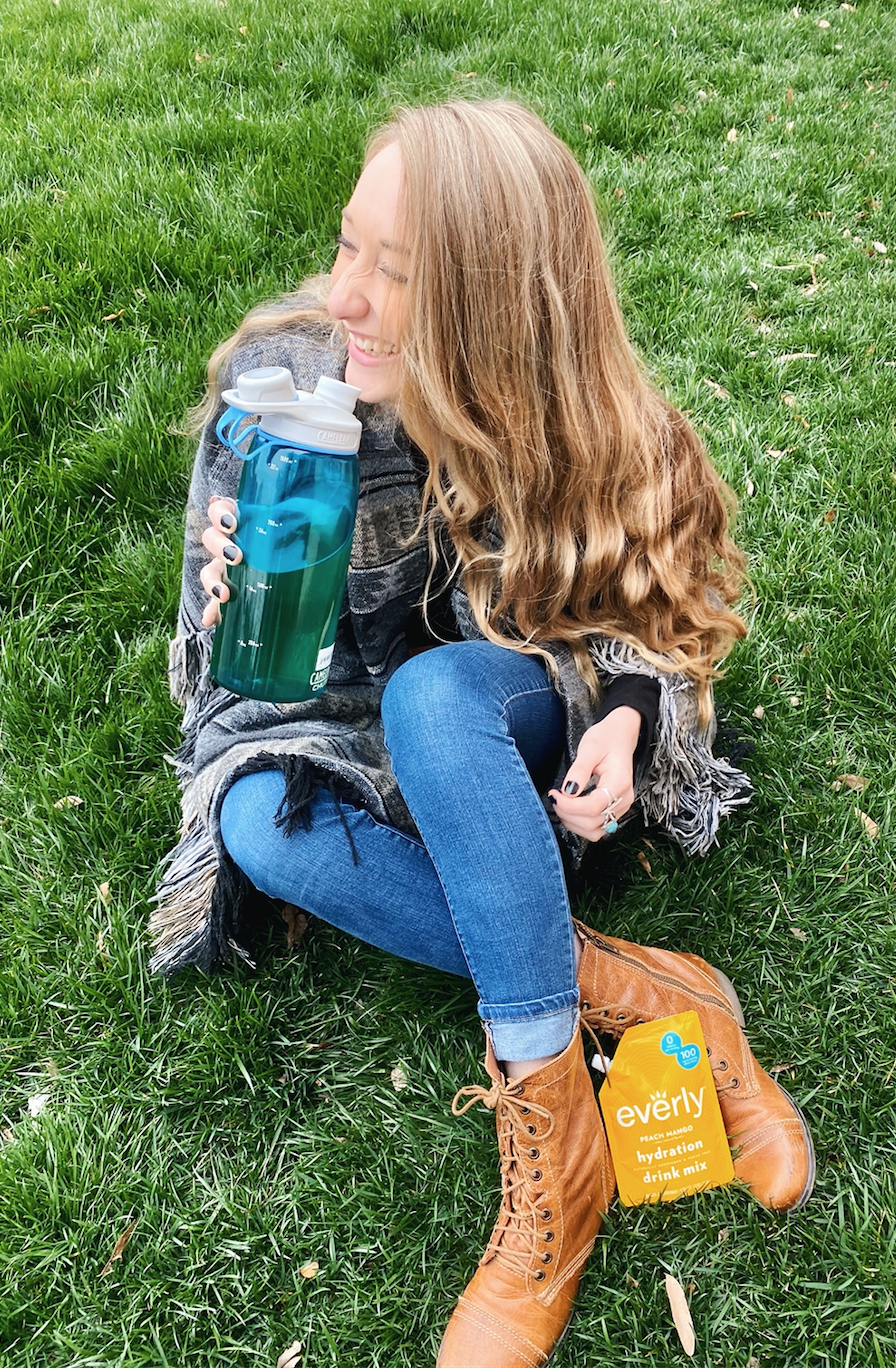 I was sent the Everly Energy Mix in Fruit Punch and the Hydration Mix in Peach Mango to try out. I started off with the Peach Mango Hydration Mix, which I took with me to work and to be frank, I was pleasantly surprised. Everly has zero carbs and naturally sweetened with a blend of stevia and erythritol so the taste wasn't too sweet. I have had issues in the past trying to drink more water and using drink enhancers that end up tasting like just straight sugar. #NoThankYou
I had about 32 ounces of water in the morning and 32 ounces in the afternoon for three days of work with my Hydration portion added. After those three days, I truly felt like I had more energy during my workday. Before my yoga classes, I would drink a 16-ounce glass of the Fruit Punch Energy Drink Mix which helped me power through my workout. With the Energy Drink Mix, it has organic caffeine, electrolytes, and six B Vitamins which kick starts your energy and gives you that extra little healthy boost.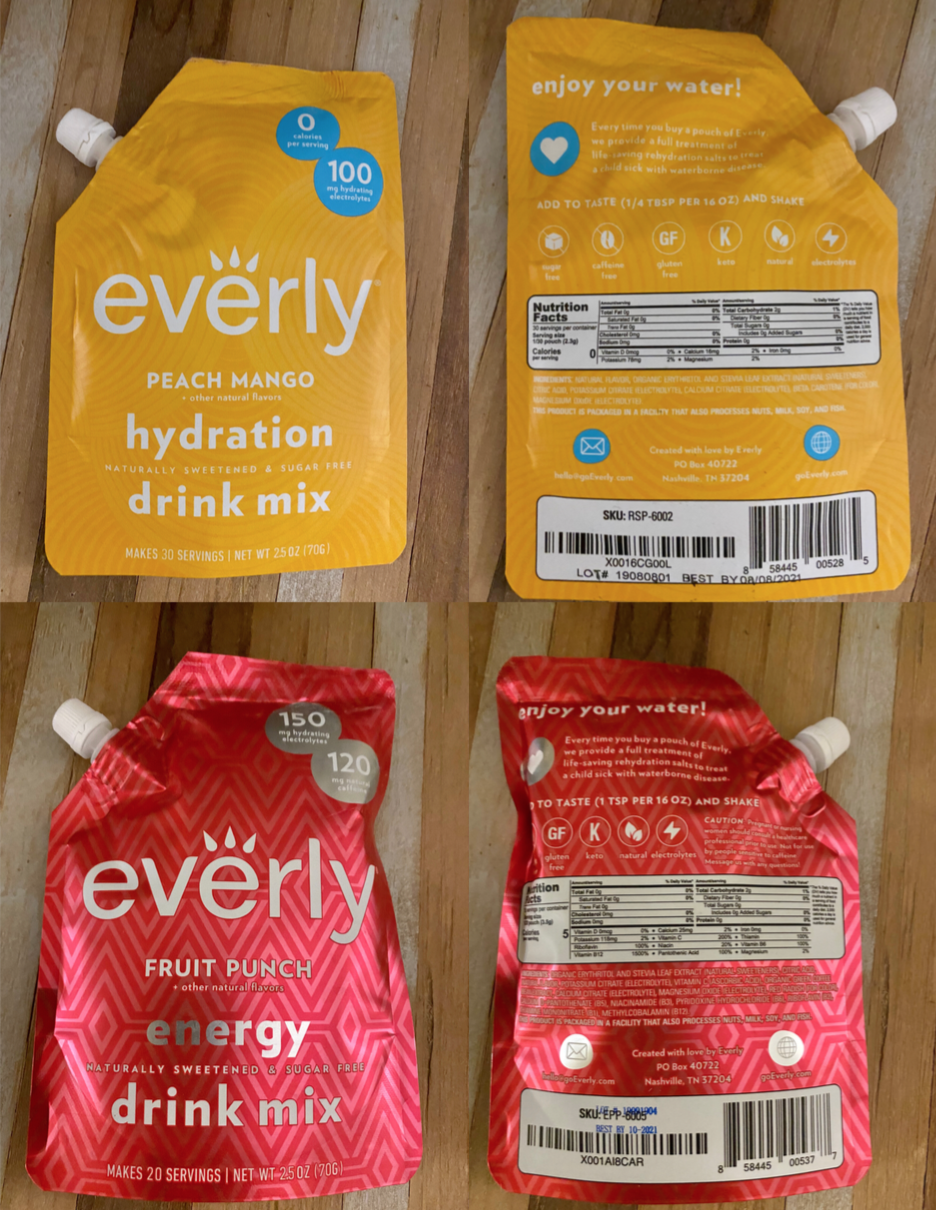 I think we sometimes overlook how important water is for our bodies, minds and overall health. With these Everly mixes, drinking water can be fun and beneficial in your daily life. At work, at the gym…you can take Everly with you and that's something your body will thank you for.
Overall, my favorite was the Peach Mango Hydration Drink Mix. It wasn't too sweet and gave my body the electrolytes and hydration it needed. I enjoyed how refreshing these drink mixes were and shocked to know they are also Keto friendly and have only 1g net carbs. One thing I would have liked to see is a way to measure the mix needed in each serving. It's a little hard to eyeball it when you are at work, so my advice is to measure it out prior.
Everly offers a wide variety of flavors in hydration mixes, energy mixes, and belly health mixes. You can purchase the Everly Hydration Drink Mixes for a one time purchase or subscribe and save. Personally, I think one of the best deals is their variety pack that sells for $49.99 and includes Grape, Pomegranate Berry, Fruit Punch, Fruit Tea, and Peach Mango. Want more Everly? Check out more products up at their website to find your perfect flavor!
With Love,
Lex Paige