When the cold is upon you these Keto winter recipes will see you through, with delicious slow cooker recipes, soups, stews, and broths they're the perfect low-carb comfort foods.
All of our keto winter recipes are very low-carb, high-fat comfort foods, they also provide you with healthy minerals and electrolytes. Which are all important to keep energy high and the winter blues at bay.
The great thing about our list of keto winter recipes is that they're all very easy to and affordable to make in big batches.
Keto Winter Soup Recipes
Keto Cream of Chicken
Chicken and Cauliflower Winter Keto Soup
Low-Carb Creamy Broccoli & Leek Soup
Creamy Mushroom Winter Warmer
Low Carb Cauliflower Soup
Keto Winter Taco Soup Recipe
Mouthwatering Keto Lamb Shank Comfort Food
Keto Stroganoff in the Slow Cooker
Homemade Corned Beef with Keto mustard Sauce
Keto Lamb Winter Stew Recipe
Bone Broth – The Ultimate Keto Winter Recipe
Slow Cooker Pulled Pork Carnitas
Keto soups are the perfect way to get all those healthy nutrients during winter when a lot fresh seasonal produce is not available.
You can make a variety of winter Keto soups using a slow cooker, pressure cooker or the stove top. The only thing that varies between each method is the time it takes and the tenderness of meats.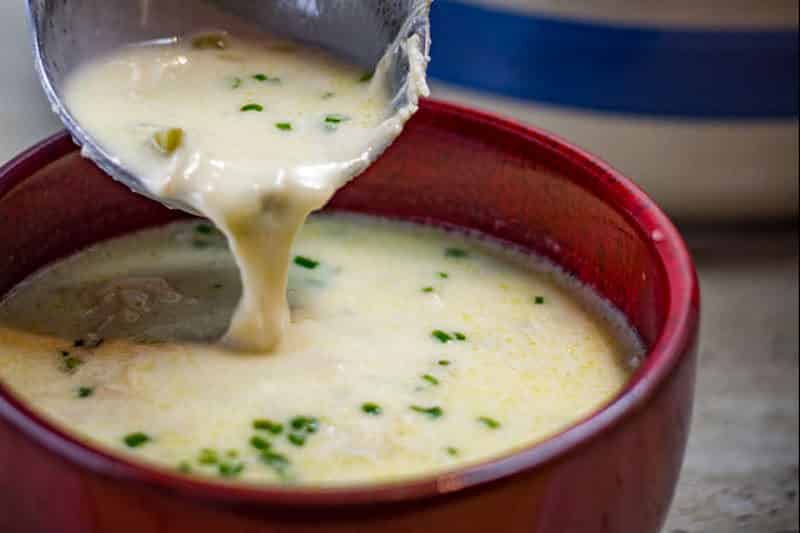 We thought we'd start with an all time winter time favourite. this winter chicken soup is very low carb and the ingredients are very affordable.
Filling up a large slow cooker with the ingredients will see you with a weeks worth of this classic low-carb winter comfort food.
#2. Keto Cauliflower and Chicken Winter Soup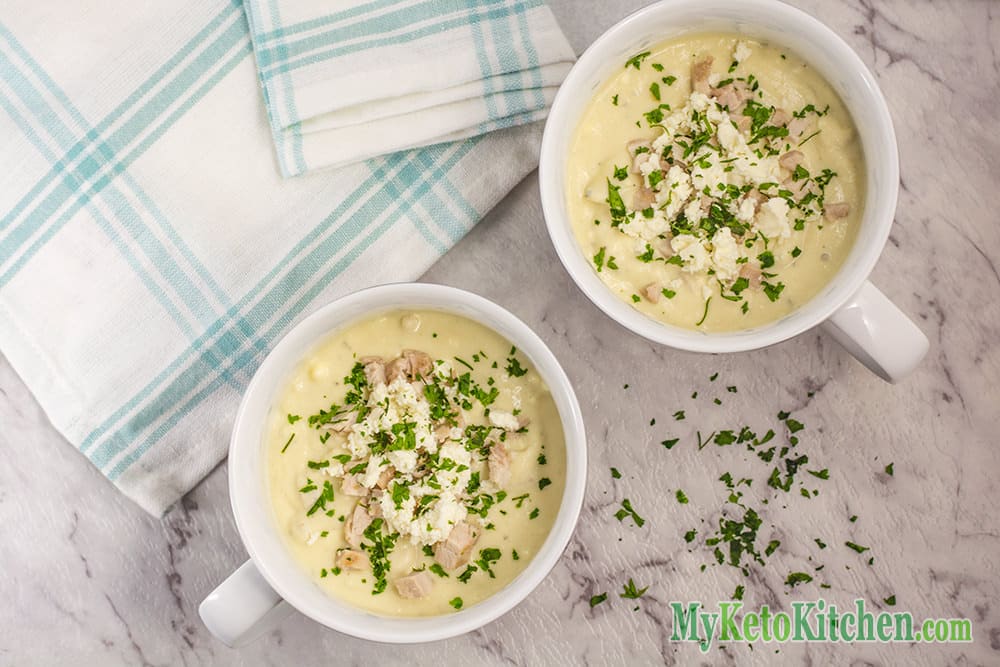 Staying on the theme of chicken we'd like to share this delicious winter warmer. This soup is a thick and hearty comfort food that you can easily cook on the stove in a saucepan.
We use a stick blender to blend up the cauliflower into a smooth consistency. This a very easy Keto winter recipe to make with a minutes notice.
#3. Creamy Broccoli and Leek Soup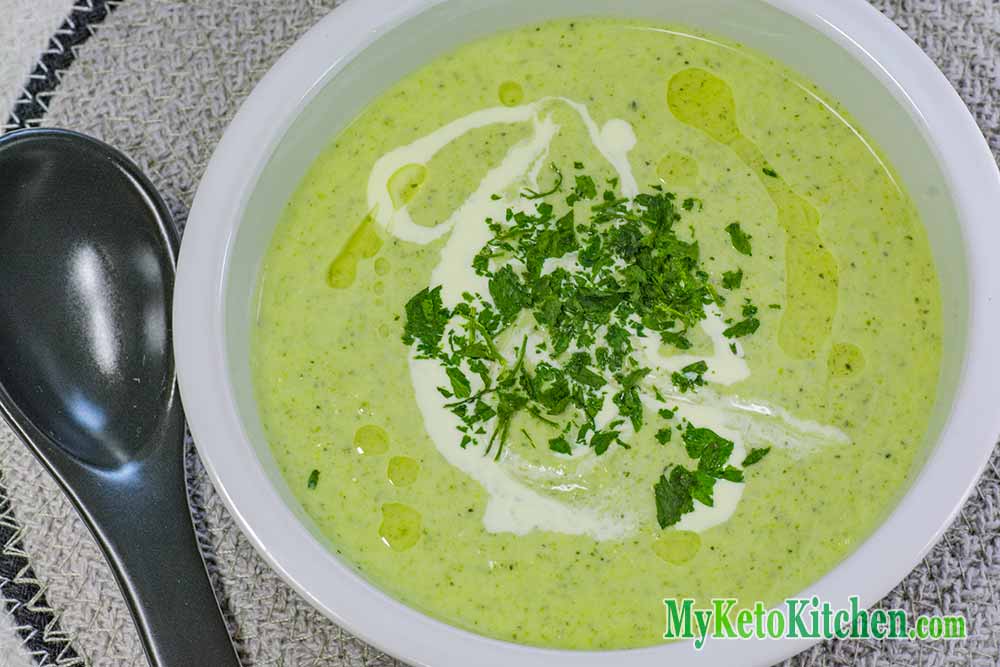 Full of healthy and nutritious ingredients this creamy keto winter recipe will provide you a good dose of healthy potassium, fats and fibre all in one dish.
Again this is a hearty winter meal that you can cook at a minutes notice with smooth and creamy consistency. I often eat this at my desk as warm energy boost to get me through the day.
#4. Creamy Mushroom Winter Warmer
This is one of my all time favorite Keto winter recipes. A creamy and filling mushroom soup that has a rich and thick flavor.
Again its a very easy low-carb winter recipe to cook at a minutes notice on the stove with the help of a stick blender to puree.
#5. Low Carb Cauliflower Soup – Creamy Comfort Food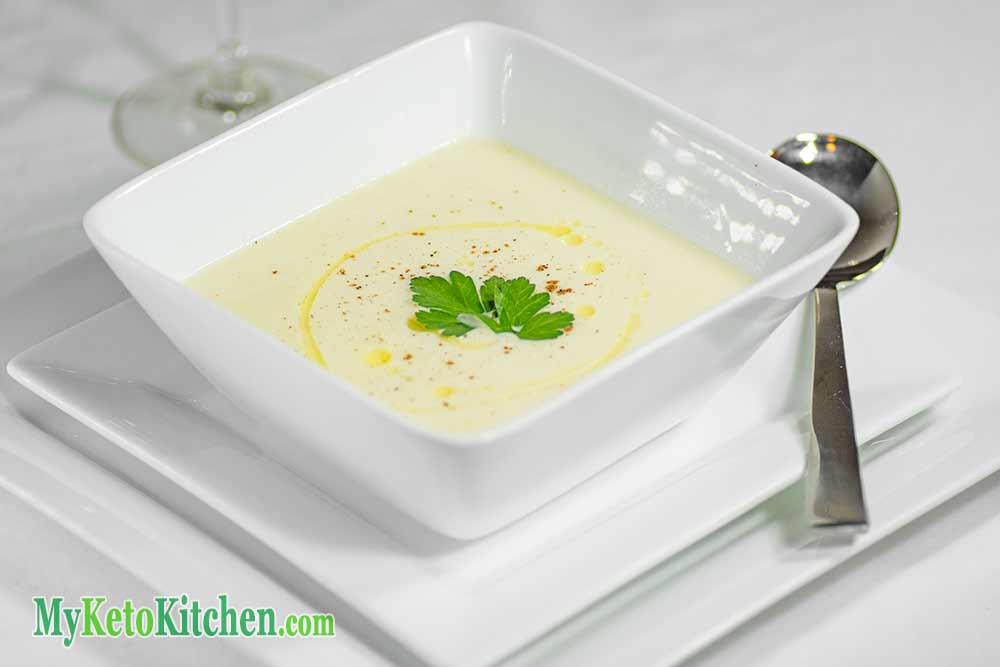 Don't just wait for winter to eat this delicious comfort food, its perfect all year round for a filling and nutritious meal.
For the way it presents like a classy starting dish that you might find in a high end restaurant it is very affordable to make.
#6. Keto Winter Taco Soup Recipe
Nothing like a bit of spice to warm up a winter keto recipe. This taco recipe makes the perfect winter soup for taco lovers.
Topped with a little avocado, some cheese and sour cream and you have one delicious low carb comfort food.
Keto Winter Slow Cooker Recipes
The following Keto winter recipes can be made in a slow cooker or pressure cooker. Simply adjust the times to suit. We love to use the slow cooker as you can make large batches of these low-carb winter recipes.
Slow cookers offer a great way to make cheap cuts of meat tender and tasty. Every Keto kitchen should have a at least a slow cooker for their winter menu.
#7. Mouthwatering Lamb Shanks Classic Keto Comfort Food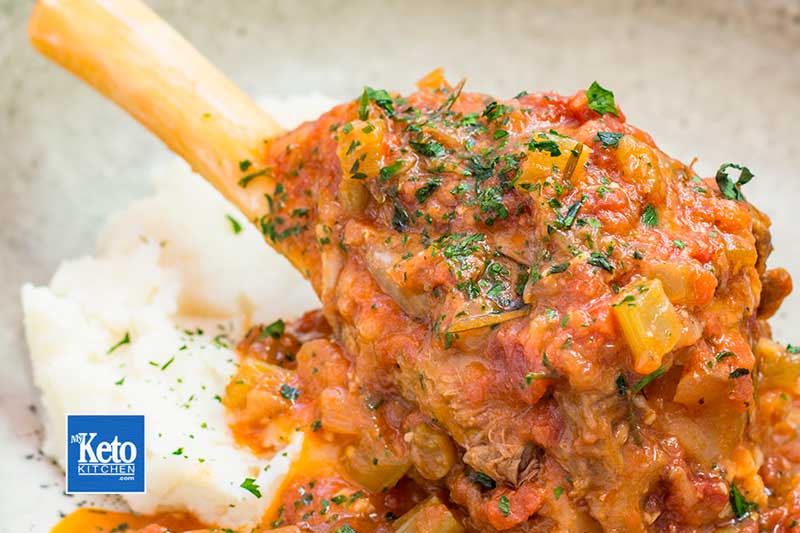 Who doesn't love lamb shanks that have been simmering away all day in the slow cooker. The aroma of this delicious dish filling the home in winter makes you want to curl up on the couch with a bowl and flick on a movie.
You'll know when they're done right as the lamb will just fall of the bone.
#8. Keto Stroganoff in The Slow Cooker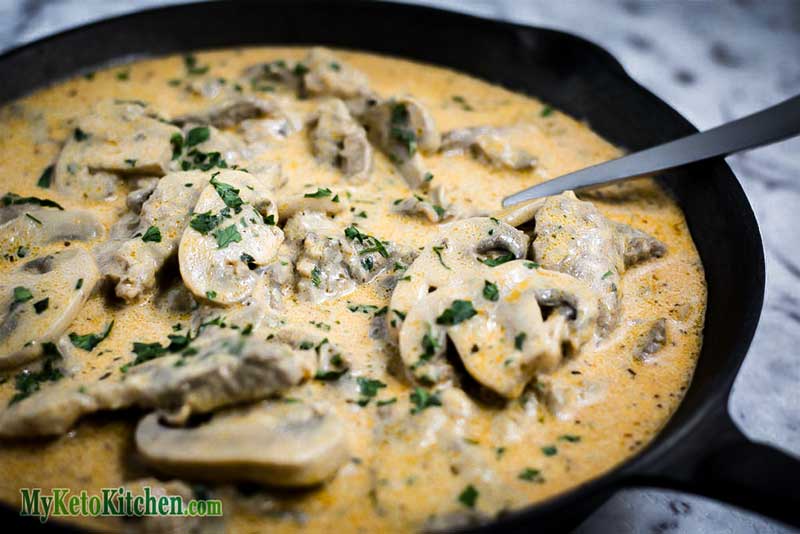 The we make this dish in the slow cooker is so that we can use cheaper cuts of beef and they come out juicy and tender.
We make this winter dish in batches and fill up about 10 plastic containers then warm them for lunch or dinner in minutes.
#9. Homemade Corned Beef with Mustard Sauce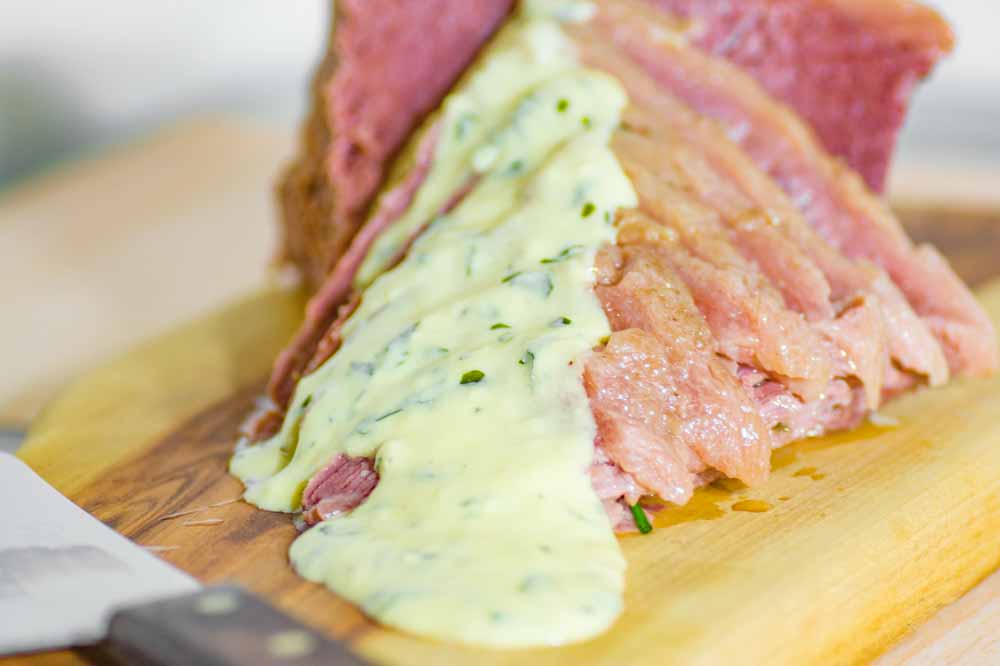 A classic winter recipe with our keto mustard sauce. Corned beef is an excellent way to enjoy a cheap cut of beef, full of flavor.
Carve up the beef and warm it up at your leisure for delicious hot keto winter meal.
#10. Lamb Keto Winter Stew Recipe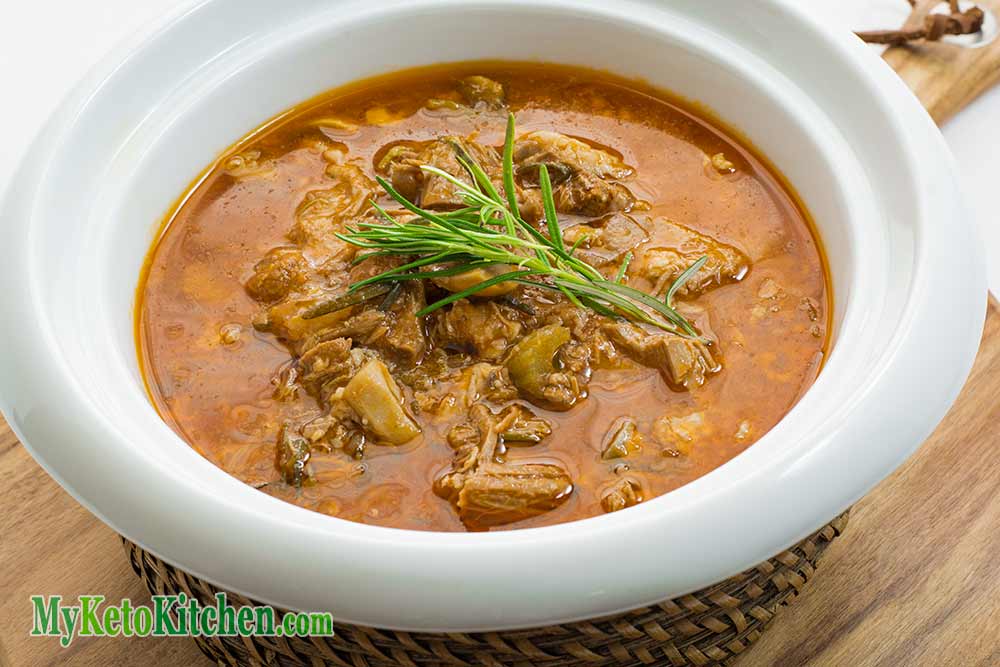 Another delicious meal that makes use of the cheaper cut (the shoulder) by tenderising it in a pressure cooker or slow cooker.
Lamb stew is a delicious and hearty winter keto recipe that again you can make in bulk making it an affordable low-carb comfort food.
#11 Bone Broth The Ultimate Keto Winter Recipe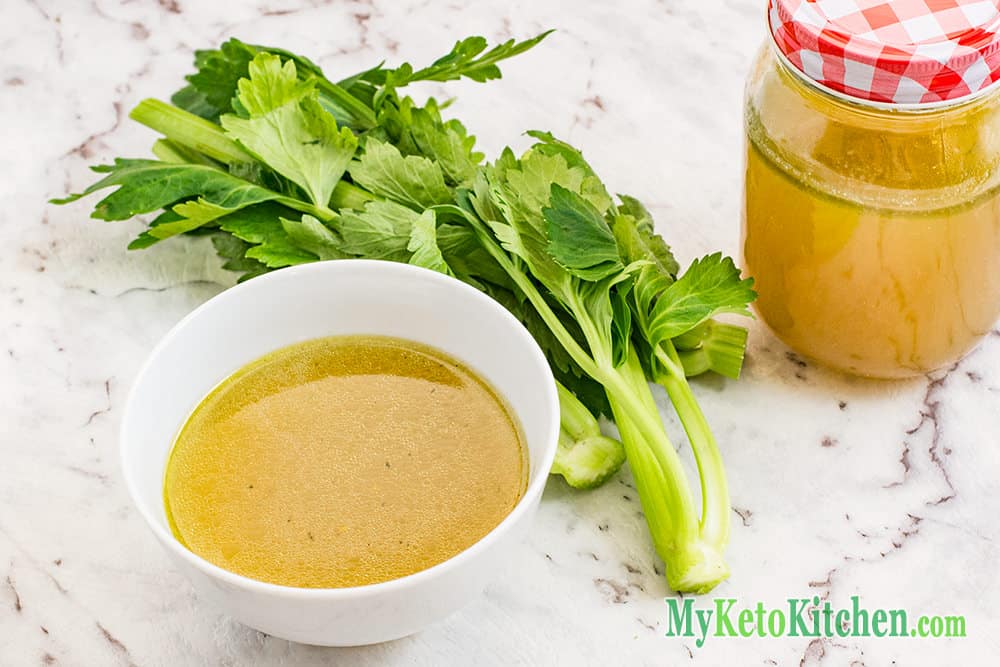 It's no secret that we and many others are big fans of bone broth. Bone broth contains a myriad of health benefits as well as having the ability to stave of fatigue and boost energy.
Making large batches for the winter should be on every keto dieters to do list. You can make lamb, beef and chicken bones broths and the bones are very cheap.
If making beef ask for a the marrow bone and get your butcher to cut it up for you.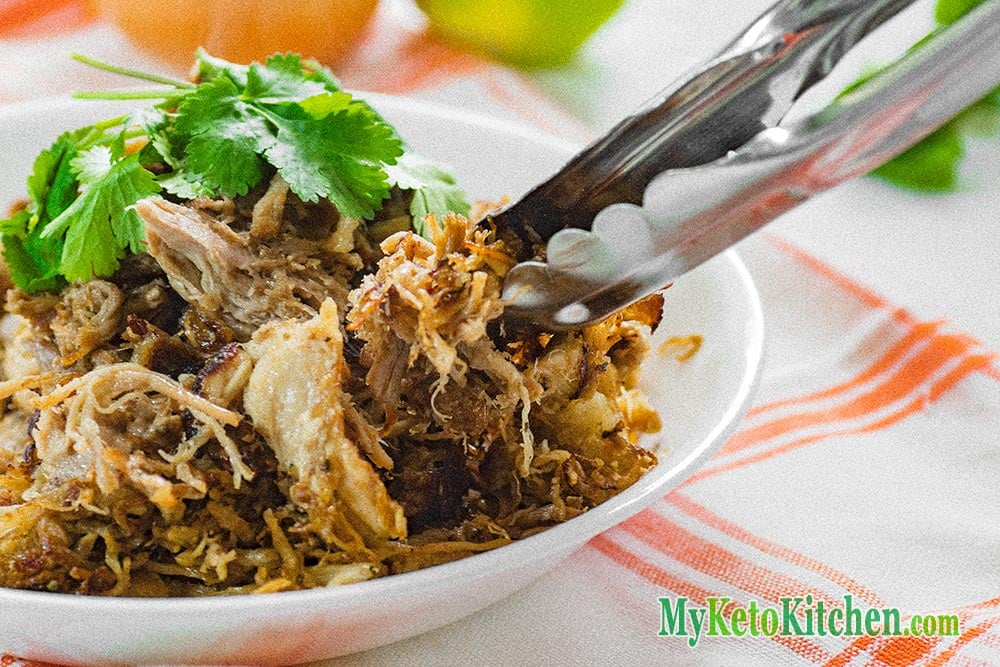 Everyone loves pulled pork and its quite easy to pop in the pressure cooker (or slow cooker) with some tasty ingredients for a tasty keto winter dish.
Using the cheaper shoulder cut and the pressure cooker results in an easy off the bone pile of taste pork that you can keep on hand or serve up for a winter family feast.
Written by Matthew Dobson (My Keto Kitchen)
Back to all recipes